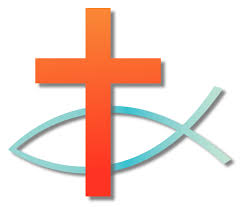 We believe that every person is equal and unique. This is a principle deeply rooted in the Catholic belief that all humans are lovingly created by God. As a department we promote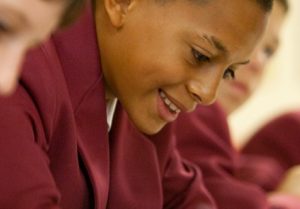 excellence in all of our pupils and the education of the whole person.
Our aim is to develop a sense of faith that will ignite students' appreciation of the world around them just as Jesus did through his mission; by nurturing students' gifts and talents    and making learning active, fun, and interesting.
It is our intent that pupils are immersed in the values of the gospel both in the content of the subject matter they are taught but also in their interactions with staff and other pupils in Religious Education. As a department, we endeavour to be models of compassion, humility, respect, integrity, service and tolerance. We aim to ensure that there is a culture of respect and compassion which allows pupils to fulfill their potential and feel valued as individuals. As such Religious Education lessons are places where pupils can feel confident and safe so that they are comfortable in discussions about their beliefs and those of others. We want pupils to engage with and respond to big questions associated with religious belief and practice, philosophy and ethics, whilst developing skills of evaluation by reflecting on the topics they study.
Staff:
Mr Roy Matthews (Curriculum Leader)
Ms Michelle Lydon(Assistant Curriculum Leader)
Miss Laura Rippon
Ms Ann Staunton
What is the purpose of Religious Education in Catholic schools?
Catholic schools, with RE at their core, exist in order to "help parents, priests and teachers to hand on the Deposit of Faith in its fullness to a new generation of young people so that they may come to understand the richness of the Catholic faith, and thereby be drawn into a deeper communion with Christ in his Church." (Religious Education Curriculum Directory pvii). With this as their primary aim, Catholic schools serve diverse populations of pupils and within this context the Religious Education Curriculum Directory (RECD) makes the aims of Religious Education explicit:
To present engagingly a comprehensive content which is the basis of knowledge and understanding of the Catholic faith;
To enable pupils continually to deepen their religious and theological understanding and be able to communicate this effectively;
To present an authentic vision of the Church's moral and social teaching so that pupils can make a critique of the underlying trends in contemporary culture and society;
To raise pupils' awareness of the faith and traditions of other religious communities in order to respect and understand them;
To develop the critical faculties of pupils so that they can relate their Catholic faith to daily life;
To stimulate pupils' imagination and provoke a desire for personal meaning as revealed in the truth of the Catholic faith;
To enable pupils to relate the knowledge gained through Religious Education to their understanding of other subjects in the curriculum;
To bring clarity to the relationship between faith and life, and between faith and culture.
The outcome of excellent Religious Education is religiously literate and engaged young people who have the knowledge, understanding and skills – appropriate to their age and capacity – to reflect spiritually, and think ethically and theologically, and who are aware of the demands of religious commitment in everyday life (Religious Education Curriculum Directory p6).
Years 7-13 Curriculum Maps:
Years 7-13 Learning Journey  including A'level and year 12 & 13 core Religious Studies
Key Stage 3 
KS3 is all about developing the core skills students will need to be successful within our department; to settle in or find their confidence and voice or learn how to actively listen. Throughout the whole of this process the department prides itself in the expertise we have gathered to help students feel at home.  The sequencing of topics and skills throughout Years 7 to 9 is carefully mapped to ensure that the fundamental knowledge gained throughout the Key Stage provides an increasing depth of both understanding and skills which will
complement KS4.
Schemes of work are designed so that key concepts such as creation, discipleship and salvation are revisited and reviewed. Transferable knowledge in each unit of study is identified effectively to support both the learning of each pupil and ensure their progress throughout KS3 by forming a solid foundation in preparation for KS4.
Summative assessment at KS3 takes place each unit with an aim to assess knowledge, understanding, engagement and depth of skills. Each assessment ensures that pupils are able to access the work set whilst allowing for progression between Year 7 and 9 in terms of challenge as well as content, allowing for content to be revisited.
In Year 7 pupils study:
Community (Different types of communities and the Church as a community)   

How do we know what is true?      

What is the kingdom of God?
Who is Jesus?
What are the signs of Catholic identity?
What is Hinduism? (Beliefs and practices)

What are the Joys and Challenges of Life?
In Year 8 pupils study:
Diversity                                 
What are the Jewish signs of Identity?
Why do promises matter?
Why do we celebrate?
What should I do with my life?

Can one person change the world?

How do we know what is fair?
In Year 9 pupils study:
How do we make sense of the world?                     
Why is there suffering?

Is all life of value?

Are there limits to forgiveness?

GCSE: Arguments for the Existence of God.

GCSE: Religious Teachings on Relationships and                            Families in the 21st Century.
Key Stage 4 Curriculum
All pupils study a full GCSE in Religious Studies.  Pupils follow Edexcel A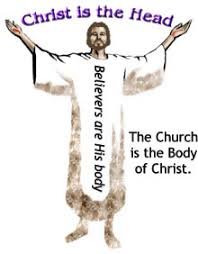 This consists of:
Paper 1: Catholic Christianity
Paper 2: Judaism
Paper 3: Philosophy and Ethics
There are no tiered papers in RE and every pupil has full access to the whole range of grades 9-1.
Qualification aims and objectives
The aims and objectives of this qualification are to enable students to:
● develop their knowledge and understanding of religions and non-religious beliefs, such as
atheism and humanism
● develop their knowledge and understanding of religious beliefs, teachings, and sources of
wisdom and authority, including through their reading of key religious texts, other texts,
and scriptures of the religions they are studying
● develop their ability to construct well-argued, well-informed, balanced and structured
written arguments, demonstrating their depth and breadth of understanding of the subject
● engage with questions of belief, value, meaning, purpose, truth, and their influence on
human life
● reflect on and develop their own values, beliefs and attitudes in the light of what they
have learnt and will contribute to their preparation for adult life in a pluralistic society and
global community
● demonstrate knowledge and understanding of two religions
● demonstrate knowledge and understanding of key sources of wisdom and authority
including scripture and/or sacred texts, where appropriate, which support contemporary
religious faith
● understand the influence of religion on individuals, communities and societies
● understand significant common and divergent views between and/or within religions and
beliefs
● apply knowledge and understanding in order to analyse questions related to religious
beliefs and values
● construct well-informed and balanced arguments on matters concerned with religious
beliefs and values.
Key Stage 5 Curriculum  (Core Religious Studies)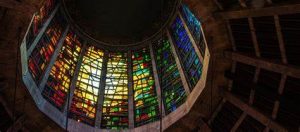 Year 12
Being Catholic
Science and Religion
Intro to Philosophy
Intro to Ethics
Signs of faith
Creation
Year 13
The nature of faith
Vocation
Religion and Culture
Understanding the Catholic Church
Religious education is a statutory requirement for all registered students in Key Stage 5
who are registered in a school with a sixth form.
RE courses broaden and enhance the curriculum by giving students the opportunity to
consider a wide range of religious, philosophical, psychological, sociological and ethical
issues and to develop their own codes of belief.
Sixth form religious education is intended to support and recognise the achievements of all
students at Key Stage 5. The flexible course of study promotes the religious imagination and the development of key skills. It provides for students with a variety of aptitudes, abilities and needs that may not be fully met through current AS and A level examination syllabuses and encourages all students to explore ways of communicating and presenting their knowledge and understanding of religion in a variety of media. In this way sixth form RE caters for and affirms a range of learning styles, individual interests and gifts and talents of students.
RE at post-16 gives due consideration to:
• breadth and balance of knowledge, understanding and skills
• differentiation to meet the needs and abilities of the full range of students;
• the spiritual and moral development of students;
• preparation for work and adult life
• progression and continuity from Key Stage 4 and through the sixth form;
• assessment and accreditation wherever possible including self and peer assessment
• challenge
Key Stage 5 Curriculum  A'Level
Pupils follow OCR Religious Studies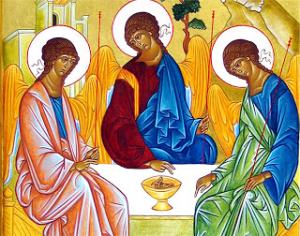 This consists of:
Paper 1: Philosophy of religion
Paper 2: Religion and ethics
Paper 3: Developments in religious thought
Aims and learning outcomes
OCR's A Level in Religious Studies will encourage learners to:
• develop their interest in a rigorous study of religion and belief and relate it to the wider world
• develop knowledge and understanding appropriate to a specialist study of religion
• develop an understanding and appreciation of religious thought and its contribution to individuals, communities and societies
• adopt an enquiring, critical and reflective approach to the study of religion
• reflect on and develop their own values, opinions and attitudes in the light of their study.
Teaching and Learning – Attainment targets for Religious Education
The two Attainment Targets, 'Learning about Religions' and 'Learning from Religions'
continue to underpin the syllabus at this stage. As recommended in the QCA non-statutory
framework, through Attainment Target 1: Learning about religions students are encouraged to:
• investigate, study and interpret significant religious, philosophical and ethical issues,
including the study of religious and spiritual experience, in light of their own sense of
identity, experience and commitments
• think rigorously and present coherent, widely informed and detailed arguments about
beliefs, ethics, values and issues, drawing well-substantiated conclusions
• develop their understanding of the principal methods by which religions and
spirituality are studied
• draw upon, interpret and evaluate the rich and varied forms of creative expression in
religious life
• use specialist vocabulary to evaluate critically both the power and limitations of
religious language.
Through Attainment Target 2: Learning from religions, students are encouraged to:
• reflect on, express and justify their own opinions in light of their learning about religion
and their study of religious, philosophical, moral and spiritual questions
• develop their own values and attitudes in order to recognise their rights and
responsibilities in light of their learning about religion
• relate their learning in religious education to the wider world, gaining a sense of
personal autonomy in preparation for adult life
• develop skills that are useful in a wide range of careers and in adult life generally,
especially skills of critical enquiry, creative problem-solving, and communication in a
variety of media.
Useful Websites / Links
Christianity:
Judaism:
Hinduism:
Philosophy :
The Philosophers' Magazine
General Links