Today, 12 students began their voyage from Penzance to Liverpool, embarking on an opportunity of a lifetime.
St Francis Xavier's College (SFX) was invited by the Merseyside Adventure Sailing Trust (MAST) to participate in its Sir Ken and Lady Dodd Tall Ship Experience. The invitation follows the success and students' enjoyment of the charity's Three Cities Voyage last year which saw them sailing from Dublin.
This year, SFX invited its neighbouring schools, St Julie's Catholic High School and Gateacre School to join the trip. Four Year 10 students from each school came together to take part in the MAST voyage.
MAST is a charity founded by Jim Graves B.E.M that provides opportunities for young people to develop their full potential and improve their mental health through sail training. In April, its first office, based in Birkenhead, was officially opened by Lady Anne Dodd, president of the trust.
One of the participating SFX students said, "I think it will be an amazing and rewarding experience, something that I may not get the chance to do again. It will also be a valuable asset to my CV and something that may help me to decide on my career choices."
Mr Hayes, Headteacher of St Francis Xavier's College, said, "I am certain that our students will have a fantastic time taking part in the Sir Ken and Lady Dodd Tall Ship Experience. We are looking forward to hearing about the new relationships they have formed with others in addition to the impressive skills and knowledge they will take away from it.
"Thank you to MAST for providing this exciting opportunity for our young people, and for the excellent mentorship they will receive whilst on-board. At St Francis Xavier's College, we strive to deliver the best opportunities for our children, whether that's inside or outside the classroom, to benefit their understanding in a variety of ways, and we look forward everything planned next."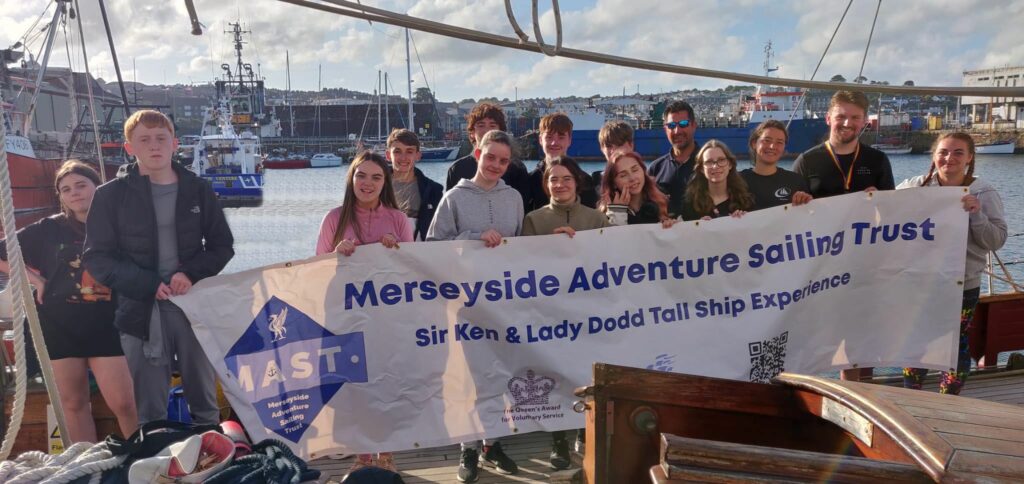 Liverpool students set sail on tall ship voyage from Penzance