The Science Department at SFX
---
"Science education is one of the keys to social mobility. Science qualifications open the doors to many rewarding and interesting careers, and scientific literacy is critically important to being an informed citizen. Science is the most powerful method humans have for understanding the world, and science teachers in secondary schools lay the foundations of that understanding."
– Sir John Holman, University of York
The Science department at SFX strive to ensure that all students in our learning environments can become well rounded individuals, able to discuss the issues in a scientific context facing the world, on a local, national and global scale.
The Science department currently offers the following qualifications:
GCSE
Post-16
For more information on qualifications and further information about the KS3 curriculum, please see subject specific pages in Biology, Physics and Chemistry or click on the specification links above.
Curriculum Information
KS3 – KS5 Curriculum Maps (updated for 2020-21)
Department Staff
Click on a teacher's name to send an e-mail to them.
Mr J Lal – Curriculum Leader of Science
Mr S Irwin – Head of Biology
Mr S Collins – KS3 Co-ordinator / Teacher of Physics
Mr A Daniels – Teacher i/c Careers and IAG / Teacher of Chemistry
Dr R Carvell – Teacher of Chemistry
Mr E Robertson – Teacher of Biology
Dr L Descallar – Teacher of Biology
Ms K McCullough – Teacher of Physics / BTEC
Mr J McMillan – Teacher of Physics
Ms L Walters – Science Technician
Ms L Seasman – Science Technician
Home-Learning Platforms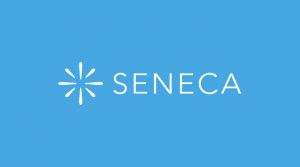 Click above to log onto Seneca (KS3-KS5)
Revision
Trilogy Biology
Chemistry
Paper 1 Practice Booklets
Topic 1 Answers
Topic 1
Topic 2 Answers
Topic 2
Topic 3 Foundation
Topic 3 Higher Answers
Topic 3 Higher
Topic 3 Separate Answers
Topic 3 Separate
Topic 4 (+ answers)
Topic 5 Answers
Topic 5 Foundation
Topic 5 Higher