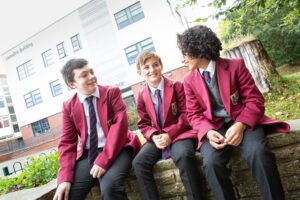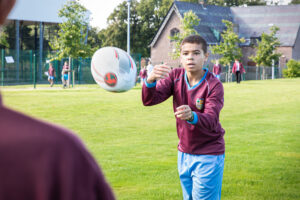 "Jesus came 'in order that you may have life in all its fullness.' (John 10:10)
St Francis Xavier's strives to build a Catholic Christian community of love and respect to educate young people to meet the challenges of life confidently, to develop their unique talents to the full, and to live out the values of Christ and his Gospel.
At St Francis Xavier's College our mission is to have 'something for everyone' in our school community.   Our extensive curriculum together with the a increasing range of extra-curricular clubs and societies available makes every day an opportunity to learn and grow. It is our hope that the experiences students have at SFX, and the relationships that are formed, last a lifetime and  each student  passing through our halls leaves their mark on the School and knows what it means to be a Xaverian.
Our students are happy, feel safe at School and appreciate that our differences make our community a special place: Our School is inclusive and diverse with students from all backgrounds, religions and communities.    Our School endeavors to meet not just the intellectual and academic needs of your son, but his personal, social and emotional needs too and this is embedded in our culture and expressed in the interactions that happen daily at SFX.
Being a Xaverian means a great deal to all of our community.    Here at SFX we are immensely proud of our history.   We have been serving the young men and women of Liverpool for just under 180 years.  The students who have passed through our halls have gone on to serve their communities locally, nationally and globally.  Our students have held some of the highest offices in the land, ran multinational organisations and worked across almost every sector imaginable from Actors to Archbishops and Playwrights to Popstars.  Our Old Xaverian n
etwork spans the globe, all of whom have worn our badge with pride and will always be able to call our school their home.  They have shown courage and community spirit beyond measure, they have lived out the gospel values of Christ and can hold their place with pride in the history books of the College. Being a Xaverian means you know you are part of an establishment which will allow you to reach your full potential socially, morally, academically and personally. We judge our students on more than academic success, we believe Xaverians should be different and make a difference, they should know who they are and be true to themselves so that they can tackle any challenge they face head on with confidence.
Xaverians are proud of their school and we are proud of them.