Chaplaincy @ SFX
Why have a Chaplain and a Chaplaincy? What do the words actually mean?
Well, "chaplain" is derived from an old French word ("chapelain") which comes from the Latin word "capella" meaning chapel or church. A chaplain is indeed generally someone who conducts church services for a particular group or establishment such as an army battalion, a hospital or a school. But beyond that, a chaplain is someone who helps develop the spiritual life of that group, making themselves available for individuals to come and talk to them about things that may be on their mind, spiritual or not. That's where the Chaplaincy room comes in handy, as it serves as a place for pupils to meet the Chaplain and can double as an office.
The SFX Chaplaincy room (Main Building, Ground Floor, between the Staff Room and the Main Hall) is furnished and decorated in an informal way to help make pupils coming there feel relaxed and comfortable (prayer corner, bean bag seats, board and card games, music, etc…). It is very popular with the pupils as a break and lunchtime quiet room, as well as for altar server groups, social action groups, etc…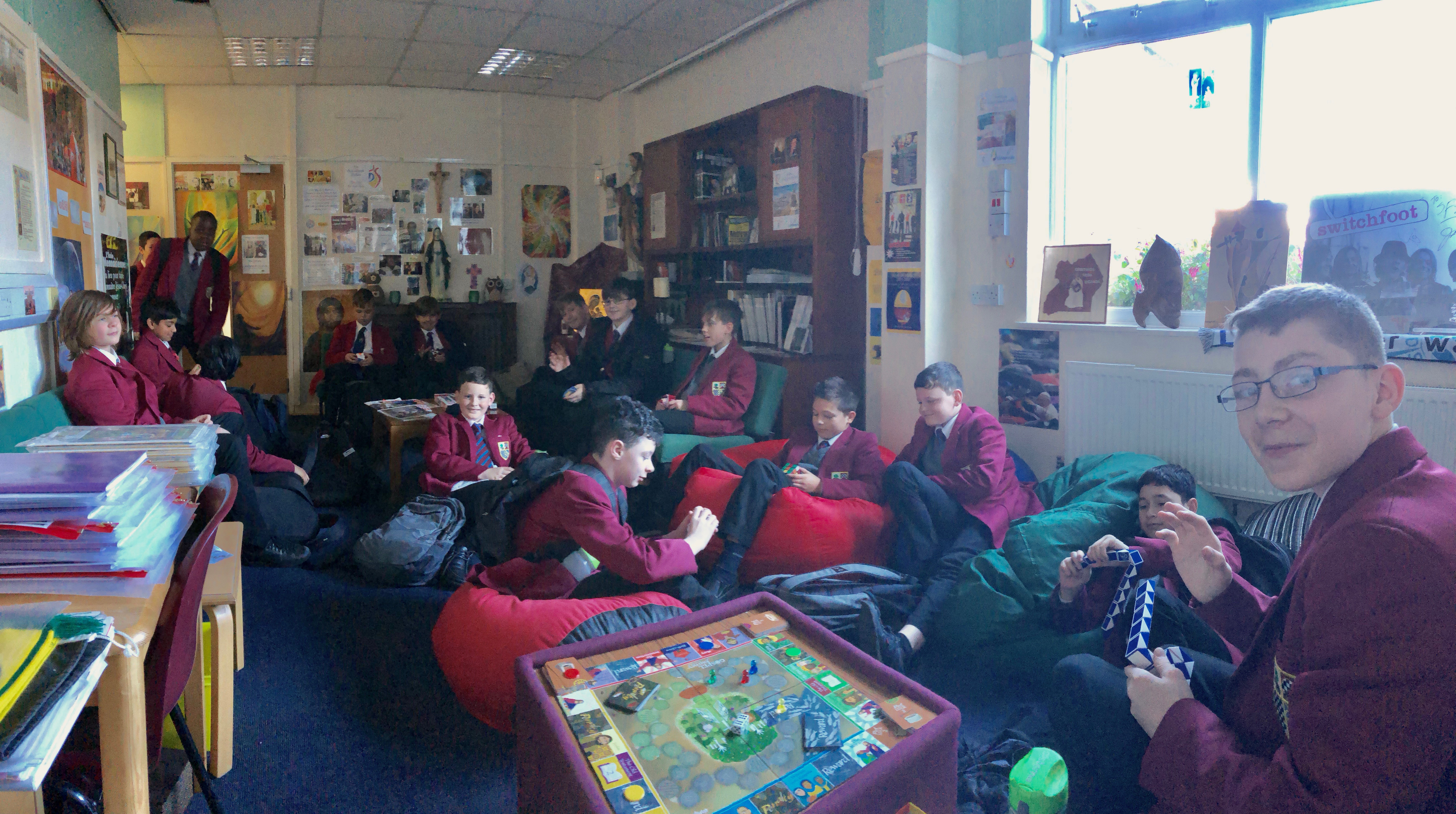 Students in the Chaplaincy at lunchtime
Chaplaincy regulars have gone on to participate in such adventures as Educational Project trips to 3 African countries (Togo, Senegal and Uganda), to Indonesia and Haiti, World Youth Days in Germany and Spain, numerous youth gatherings in Brittany organised by the De La Mennais Brothers' educational network, as well as retreat days at Lowe House, St. Helens, led by the archdiocesan Animate team and celebrations at Liverpool Metropolitan Cathedral.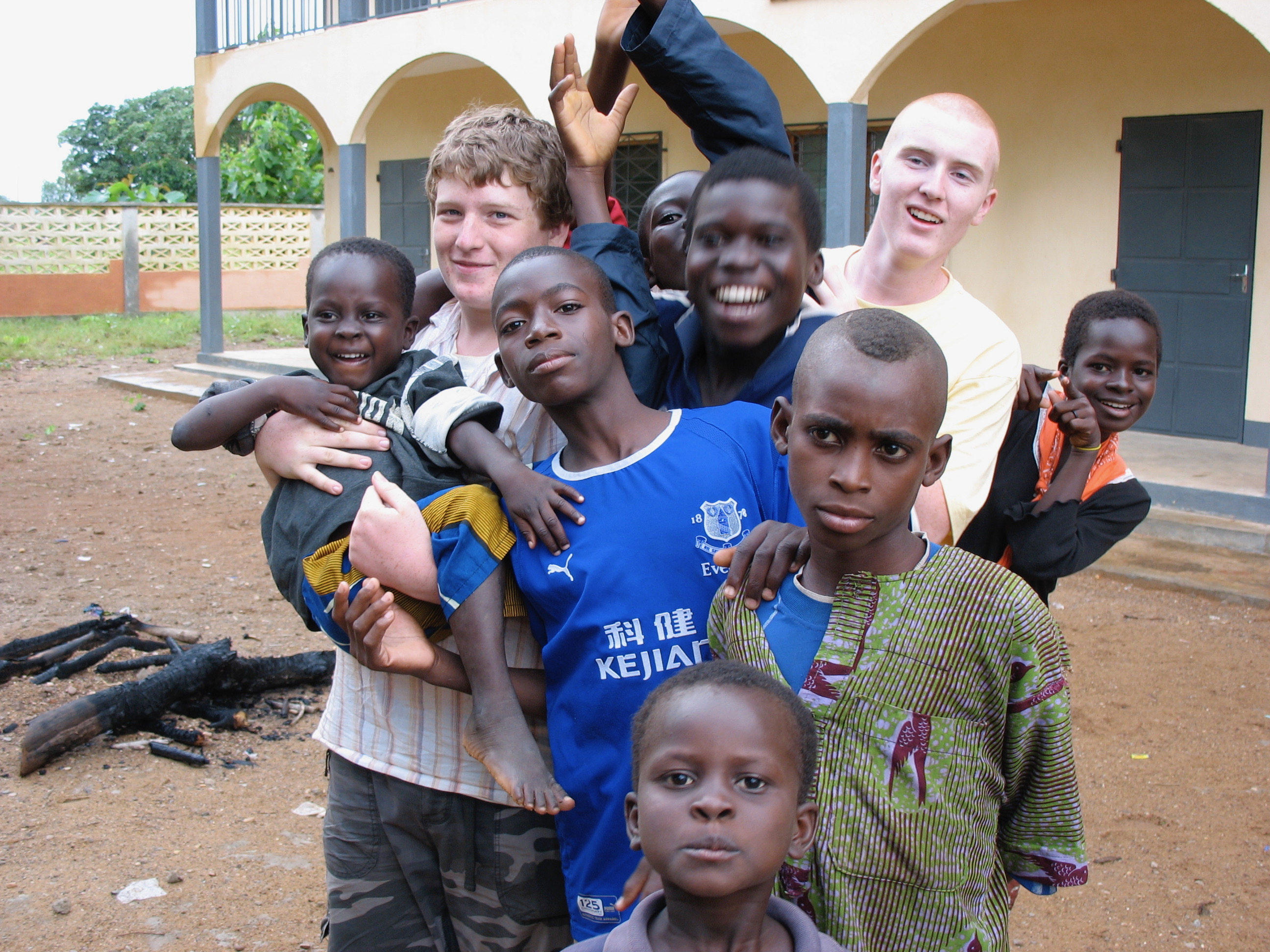 SFX students with young people in Mango, N. Togo, W. Africa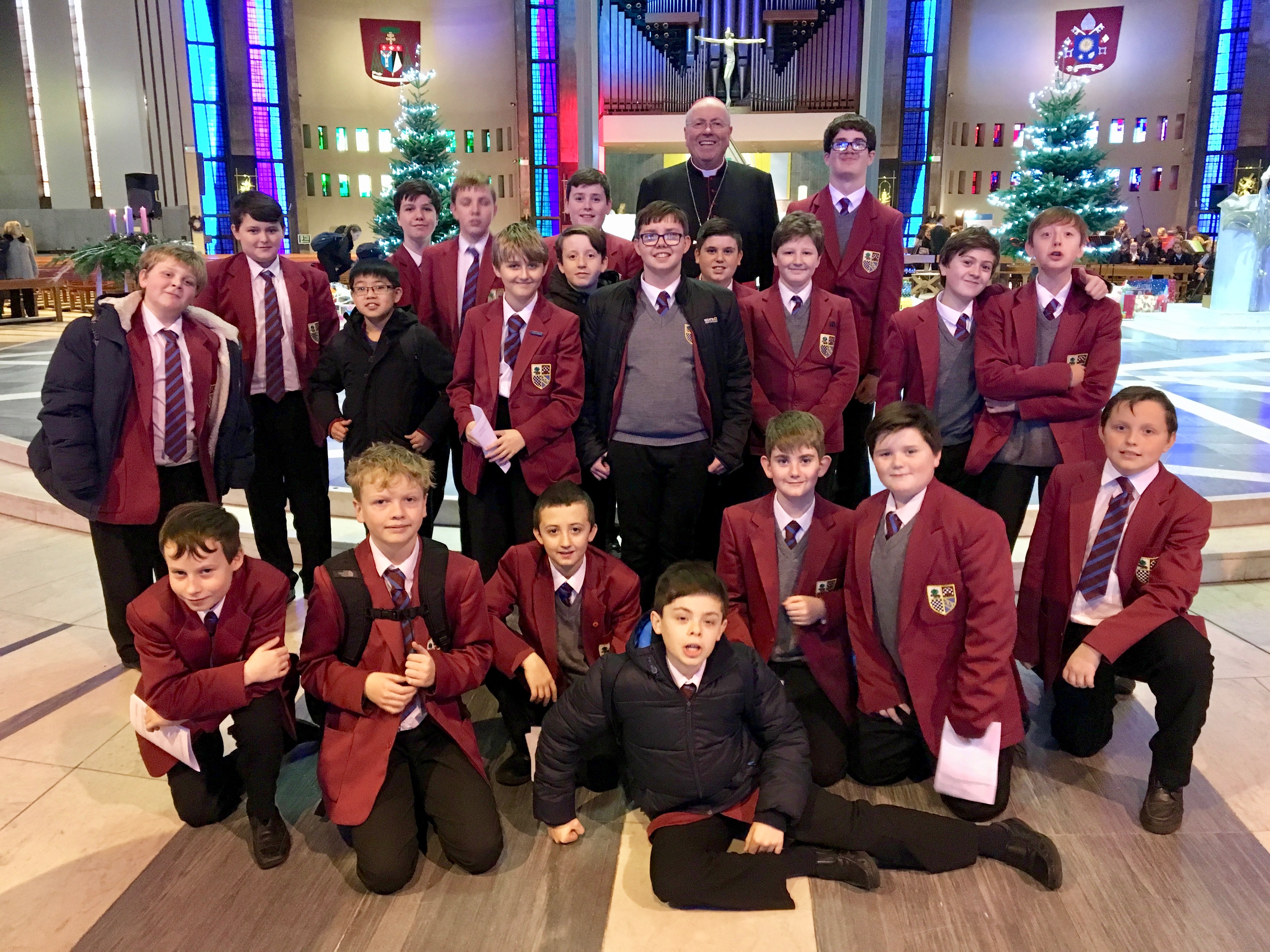 Advent Service for schools at the cathedral with Archbishop Malcolm McMahon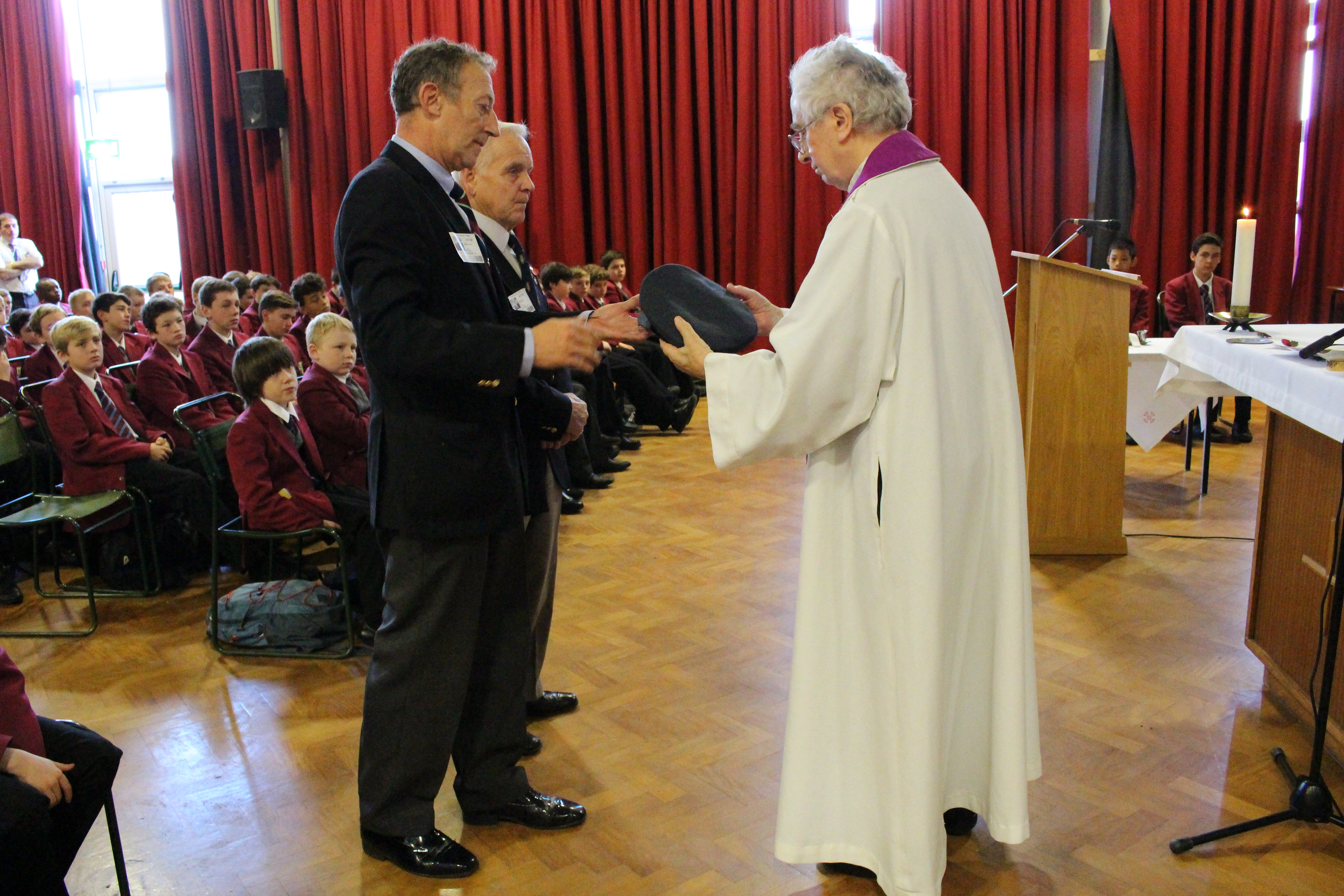 Remembrance Day Mass with members of the Royal British Legion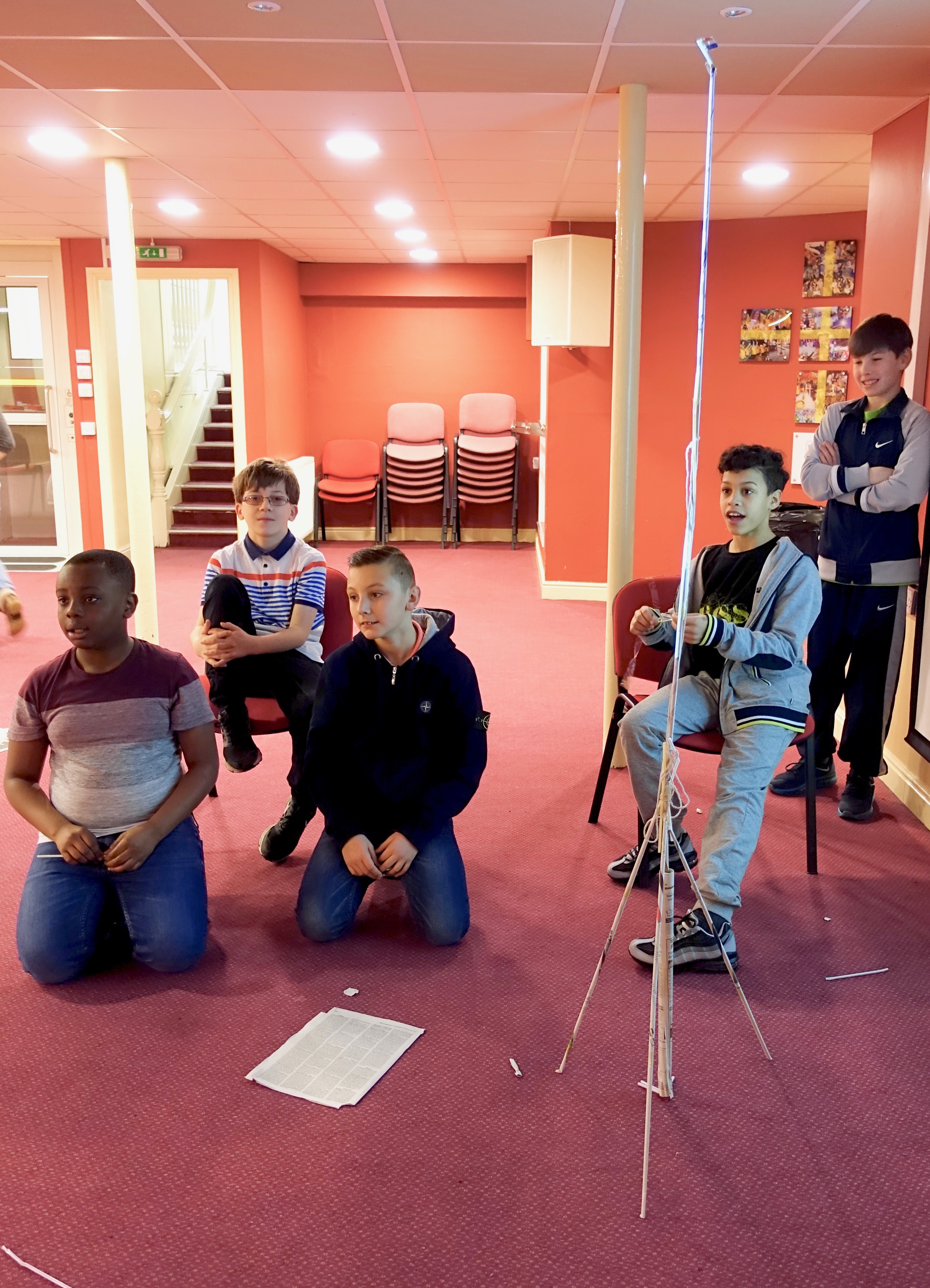 Pupils at Lowe House on day retreat with Animate
The college Chaplain, Bro. James, a De La Mennais Brother, has a blog (http://brojames.blogspot.co.uk) and a Twitter account (@bro_james) on which he shares thoughts, ideas, videos, etc… on a wide variety of subjects such as; Christian spirituality, prayer, films, music, social justice, astronomy, events in the Church, sport, the Pope, life as a Brother and much more. You can find out more about the lives of the De La Mennais Brothers at SFX by watching this video, "A Day In The Life Of A Brother" – https://youtu.be/2ejnXFcB5lE, and by visiting their congregation website: http://www.lamennais.org/?lang=en.