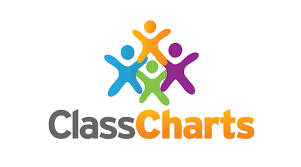 Over the past few years, we have used Satchel One to enable parents and pupils to see behaviours, rewards, timetables and homework assignments issued. However, we have now made the decision to move from Satchel One to a new service called ClassCharts.
ClassCharts works more in sync with teachers, and allows parents and pupils to see more information than they could in Satchel One, giving all parents who have downloaded the app the opportunity to see behaviours and rewards as they happen. You can see timetables, message teachers and provide absence notes all through the app. Detention notifications will also come through this app, and we are now starting to issue homework though ClassCharts too.
If you haven't already, please login to ClassCharts either through the website www.classcharts.com or download the ClassCharts Parent app through the App Store or Google Play.
All parents have received login keys via email to link their account to their child.
Any problems with ClassCharts, please contact [email protected] or your son's Pastoral Team.