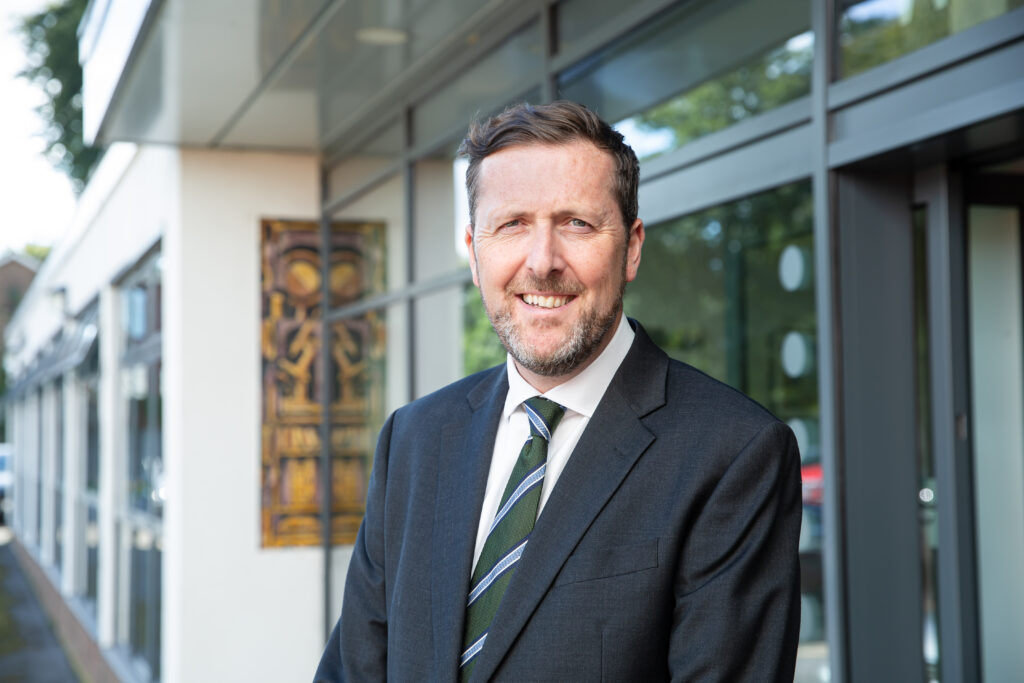 Welcome to Saint Francis Xavier's College, the oldest Catholic day school in England.
It is a personal honour to welcome you as Headteacher of our prestigious College. Saint Francis Xavier's College is also my former school, and so to now, be the school leader is an immense privilege and pinnacle role in a career spanning the last thirty years.
Saint Francis Xavier's College is under the trusteeship of the De La Mennais Brothers, and we are guided by the mission and charism of our founder, Jean Marie de la Mennais, which is 'to make Jesus better known and loved'.
Through this mission, we are driven by a core purpose to nurture confident and respectful young men and women, have a passion for lifelong learning, be equipped for the future, be values-led, and seek to build supportive and long-lasting relationships. Our Catholic ethos guides us in this endeavour and is captured by our mission statement,
Jesus came 'so that you may have life in all its fullness.' (John 10:10). 
Whether your child starts life at school with us for the first time or whether your child is returning to us as part of our 6th Form, we are here to help, support and guide them as they become outstanding learners with a desire to celebrate academic success.  During this journey, they will develop other life skills, participate in activities beyond the classroom and develop into a young person who will flourish in life.
Our college, founded in 1842, has a long and illustrious history, with a tradition of excellence. We are situated within impressive grounds in the south of Liverpool, serving pupils from across Liverpool.
Central to our ensuring the tradition of excellence continues is the partnership with parents around the child and pupil. It is only through close collaboration between parents and the College can our aims be ultimately achieved.
This is a rapidly improving school. Our whole community is driven to ensure that Saint Francis Xavier's College regains its rightful place as one of the City's leading schools and the preeminent Catholic boys' school.
I look forward to welcoming you and meeting you in person.
Mr D Hayes.
Welcome Video